Go to the above link to find get information on t shirts/sweatshirts that can be ordered for the church. Link works until July 9.
It's a Pool Party! Wednesday, July 21, from 8:00 – 10:00 pm at Meyer Municipal Aquatic Center. No admission; all your friends will be there!! What are you waiting for? Get it on your calendar.
Gather at an I-Cubs baseball game on Sunday, Aug. 8. Details are still taking shape but what we do know is this: Game time is 1:08 pm; tickets are $9/person; we need a final count by July 30. Car pool? Church van? Leave early and do lunch? If you're interested, share your thoughts! Call the church, 641-648-4607.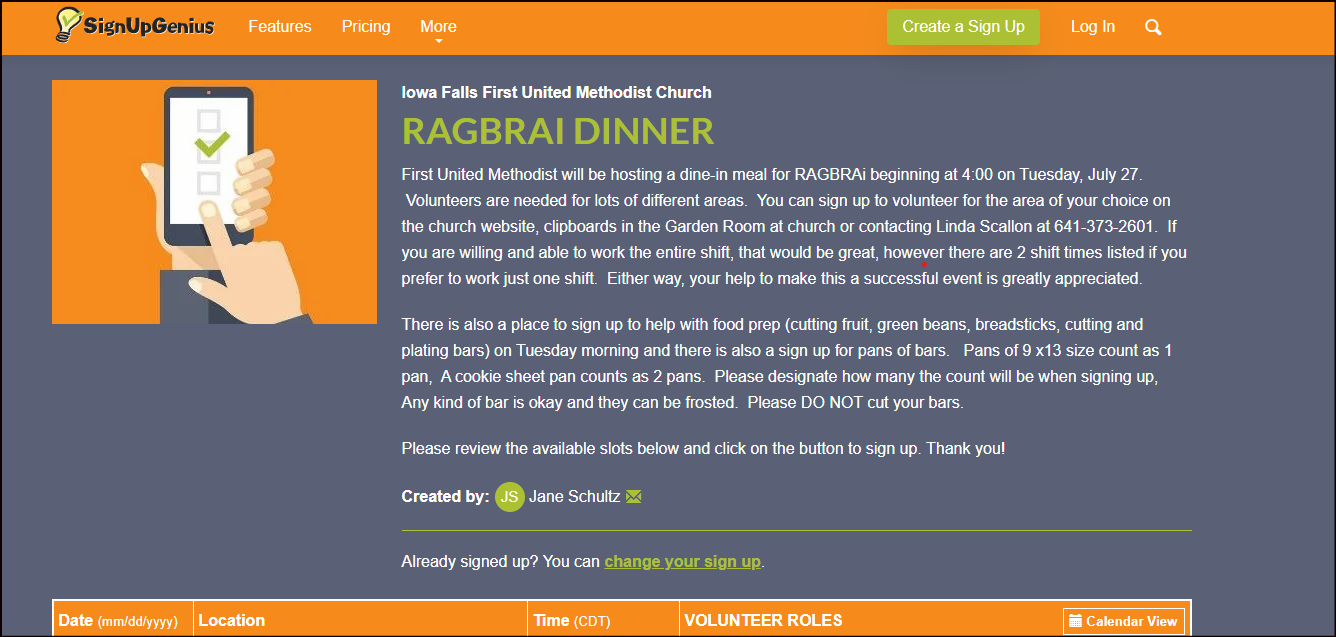 A new way to sign up electronically. We need various roles to make for a successful RAGBRAI dinner on Tuesday, July 27. Use this link
LINK TO SIGNUP FORM..
Scroll down when you are on the link to see all the opportunities to help with this fundraiser. Sign up by calling the church office or signup sheets at the church.