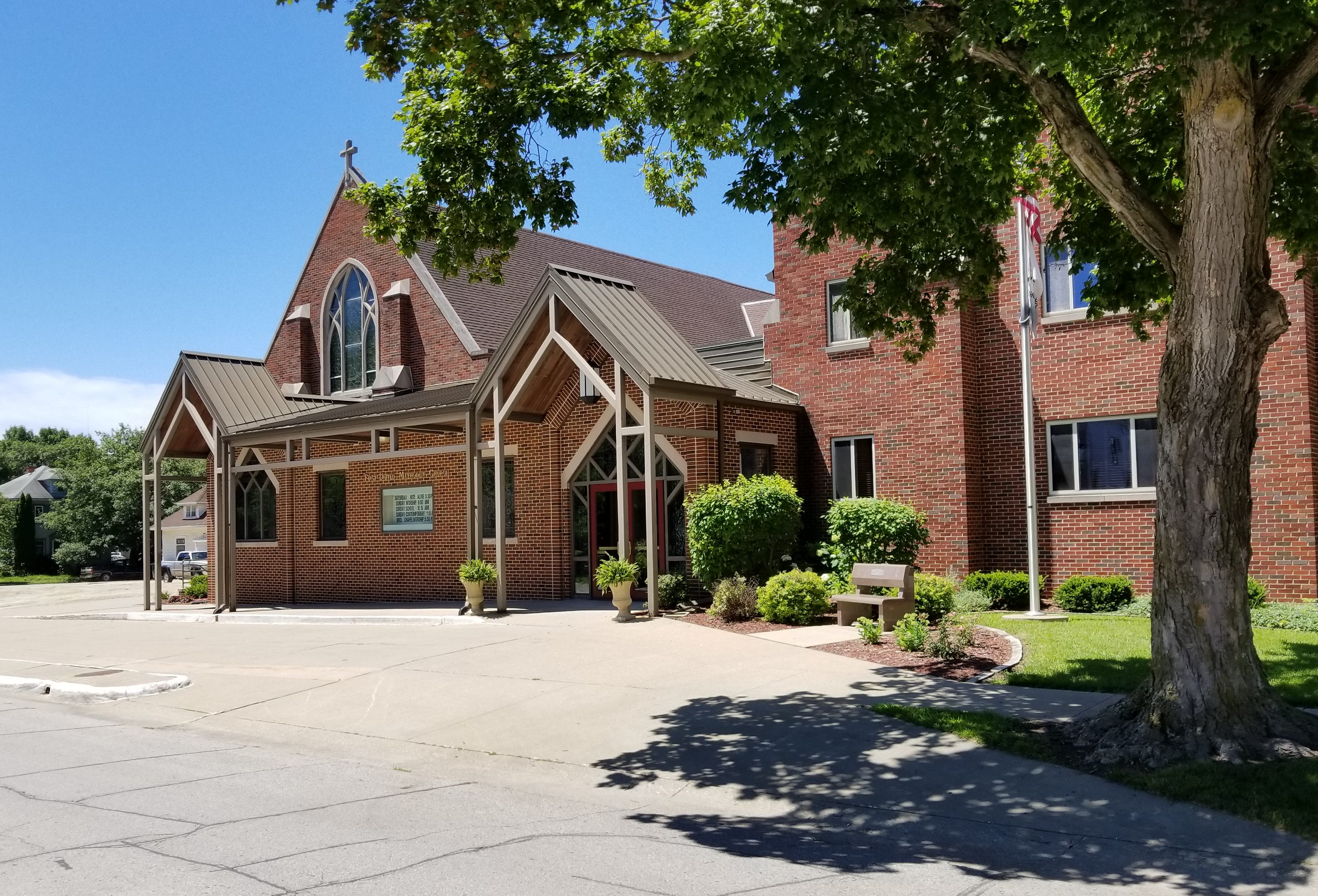 Welcome to First United Methodist Church
619 Main Street, Iowa Falls, IA
The Iowa Falls First United Methodist Church will regather for public worship beginning June 20 and 21; Saturday Nite Alive 5:30pm and Sunday morning worship 9am. Our online worship through Facebook, YouTube, and website will continue as scheduled, as well as through the local TV cable and radio.
Wishing to balance the need of public worship with the responsibility to keep our congregation, community and staff safe, we will regather with the following guidelines:
Saturday Nite Alive worship held in Fellowship Hall with social distancing
Sunday 9am worship in the sanctuary with social distancing
Attendees will wear face masks or shields (masks available at entry)
No nursery
No adult or children Sunday school (consider a House Church study)
No fellowship coffee following the service
Use of building limited to certain areas (entry will be through the main east doors)
Sacramental rituals will be altered
Personal responsibility
Stay away if you feel sick or unsafe
Use the sanitizer, soap, disinfectant, and masks available
Honor and respect one another's anxieties, fears and space
Use only the facility areas that are open
(For those concerned about the 11am Praise and Worship service, please contact Pastor Erling with your ideas of how we might honor the intimacy of that service within these guidelines.)
We know not all will find these limitations acceptable to public worship and ask for your patience until such time the COVID-19 pandemic eases so we may lessen these guidelines. Please remember our online worship will continue. The Church, because of who we are and what we do, is prime for the spread of germs and viruses, and should model best practices.
The regathering of worship will also mean a reopening of other activities in the church – funerals, weddings, circles, meetings, etc – following similar guidelines.
We will continually monitor the pandemic activity in Hardin County and respond as appropriate.
Be safe and be well,
Church Council, Pastor Erling Shultz, Pastor Jordan Derhammer